Saturdays Are the Best in Downtown Winter Garden. Don't Believe Us? Ask our Friend, Stephanie!
Posted by Bonnie DiCocco on
Stephanie Machado, Winter Garden resident, gives some great tips for navigating our award winning farmer's market on Orlando Date Night Guide.
https://www.orlandodatenightguide.com/2018/07/winter-garden-farmers-market-guide/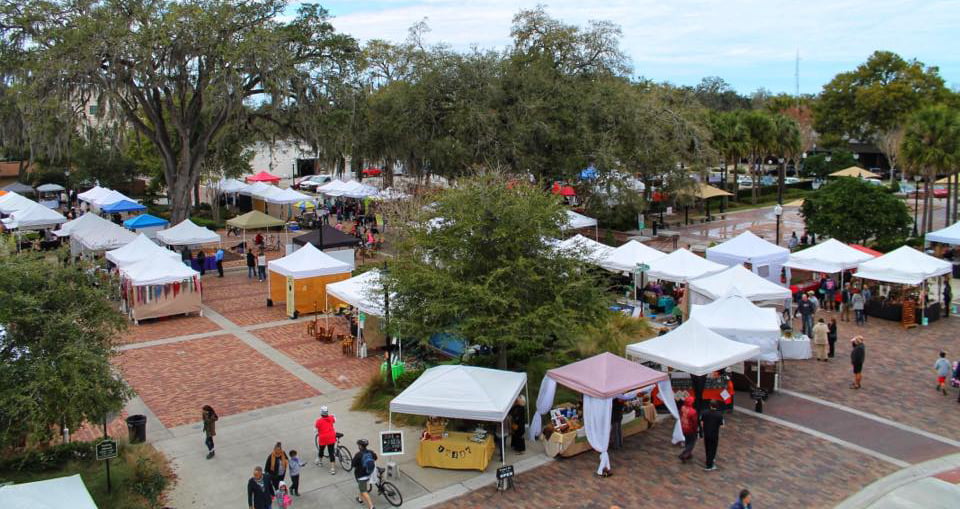 We have one of the nation's best farmer's markets right here in our backyard. Every Saturday, the Winter Garden Farmer's Market showcases unique local eats, fresh produce, creative local artisans, and more dogs than you could imagine.
Know Before You Go
The market is open every Saturday from 9am – 2pm. Parking is free and there is plenty of it along Plant Street and surrounding side streets. On a hot day, park inside the nearby parking garage to keep your car shaded while you shop.
The market is located in Downtown Winter Garden at 104 South Lakeview Avenue, just steps from Plant Street.
Market Must Dos
Pick up some produce
When you think of farmer's markets, you probably think produce. Gardner's Fresh Produce has been at the market since it opened 10 years ago. The owner, Bradley Gardener, has been in the produce business for 32 years – all of them spent here in Orlando. He grows a lot of his own produce like peas, okra, mangoes, avocados and butter beans. Everything else he gets from farmers and distributors from all over the world. No one touches the produce but the grower and Gardner's Fresh Produce. They always have the best prices on produce and their fruits and veggies are super fresh!
Sample the delicious eats and sips
If you are a carb lover, be sure to check out Pane D'Or. This sweet family makes some of the most delicious, fresh and soft breads you'll ever have. Varieties include sourdough, cachito, croissants, pretzel sticks and a divine rosemary bread that will blow you away. They also have a storefront at 1201 Winter Garden Vineland Road.
Guacamole and salsa fans must try Luciana's Guacamole. Fresh guacamole is made right in front of you and the salsa varieties are so refreshing. If you get there early enough, you may even score some ceviche. Stop by to try a sample and you will leave with a container for sure – it is that good!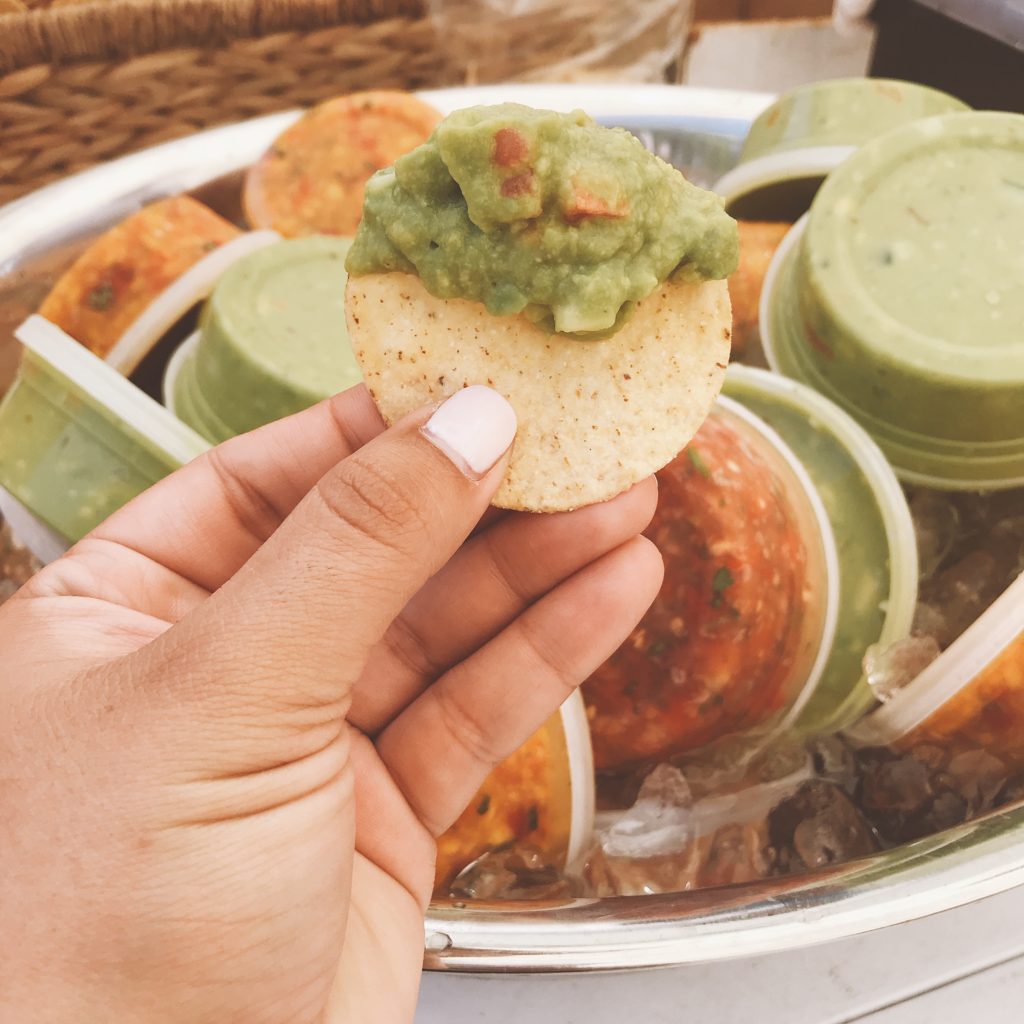 Mr. and Mrs. Pickles is another favorite which you will easily be able to find thanks to the long line. This awesome booth has pickles, stuffed olives and more. If you like bold flavor, try the horseradish pickle. There's nothing like a cold pickle to cool you down in this summer heat!
Speaking of summer heat, the fresh squeezed lemonade from Bryan's Lemonade is ice cold and perfect for a hot day. They squeeze the lemons right in front of you and always add a cherry on top. Always go for the large so you don't end up with regrets.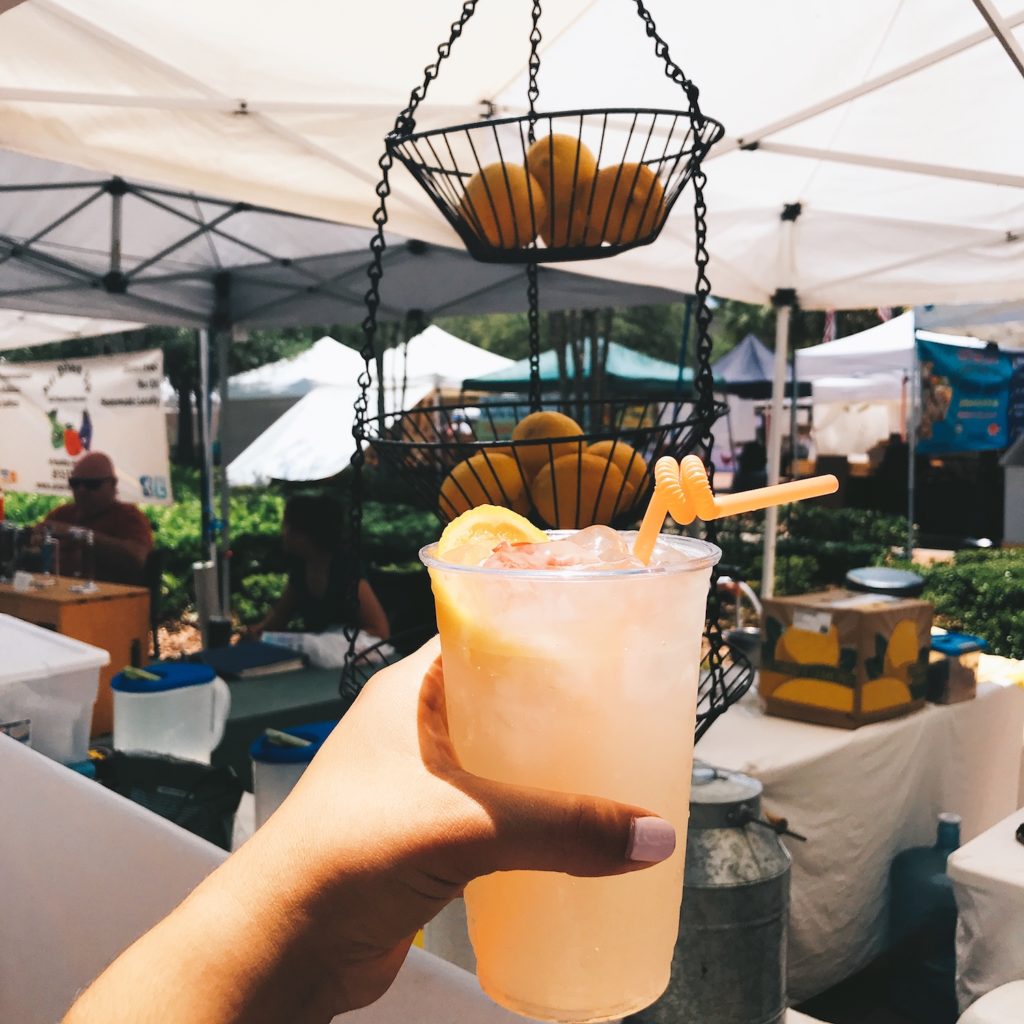 Satisfy your sweet tooth
If you have a sweet tooth, check out Sugar Rush Marshmallows. They take s'mores to a whole new level. Think marshmallows stuffed with ice cream! They torch the marshmallows right in front of you and can make any creation you desire. They also have a cookie dough stuffed marshmallow – try it and thank me later!
Take home fresh florals
A new vendor to the market is Farm Nine. The head flower farmer, Niesa, grows everything she sells from seed to flower right here in Orlando. The name of her business comes from her family consisting of nine people, seven of which are her children and farm helpers. The flower varieties are stunning and they are working to save the bees as well. Bonus: Farm Nine is exclusive to the Winter Garden Farmers Market.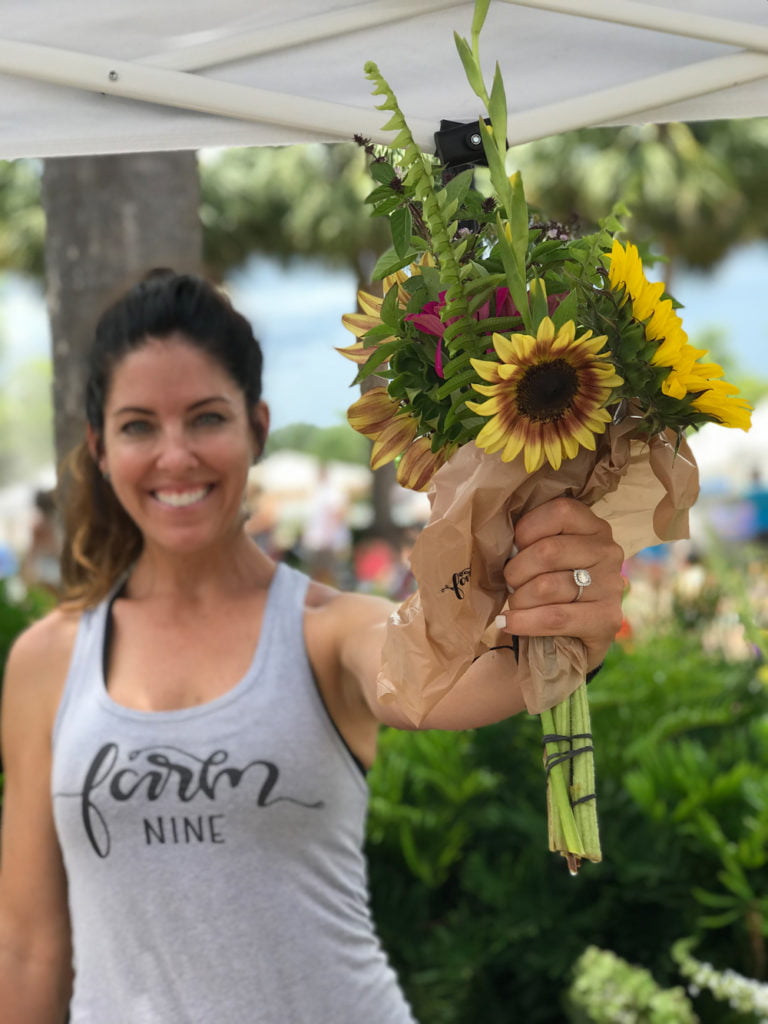 Indulge in a full meal
For all of you foodies, Boca Fresca's dishes are exploding with flavor. Everything they make is plant-based, but you would never be able to tell. They use Latin spices and recreate traditional Spanish dishes using plant-based ingredients. Everything is made fresh including the guacamole and mofongo. The owner, Solange, takes great pride in what she does and took the time to share her story with us. They have vegan options as well. This is a must try for vegetarians, vegans and carnivores!
Over Rice is a local food truck that makes awesome Hawaiian and Filipino fusion dishes. Joel, the owner, gets very creative with his food. You can catch them at the market and around Orlando in places like UCF and the Lake Eola Farmer's Market. Take home some special sweet chili sauce, which is homemade and scrumptious. Try one of the Hawaiian sodas, too! You can just taste the love in the food here and the employees are friendly.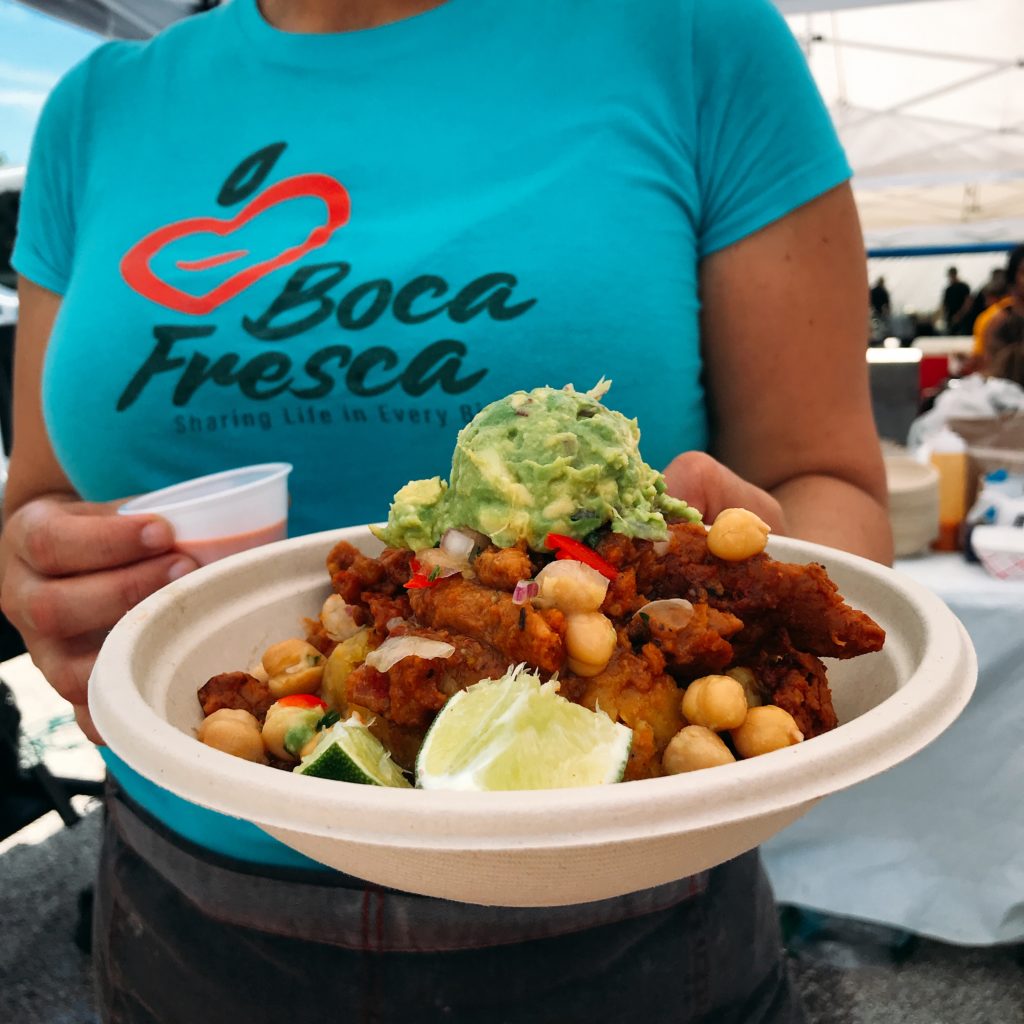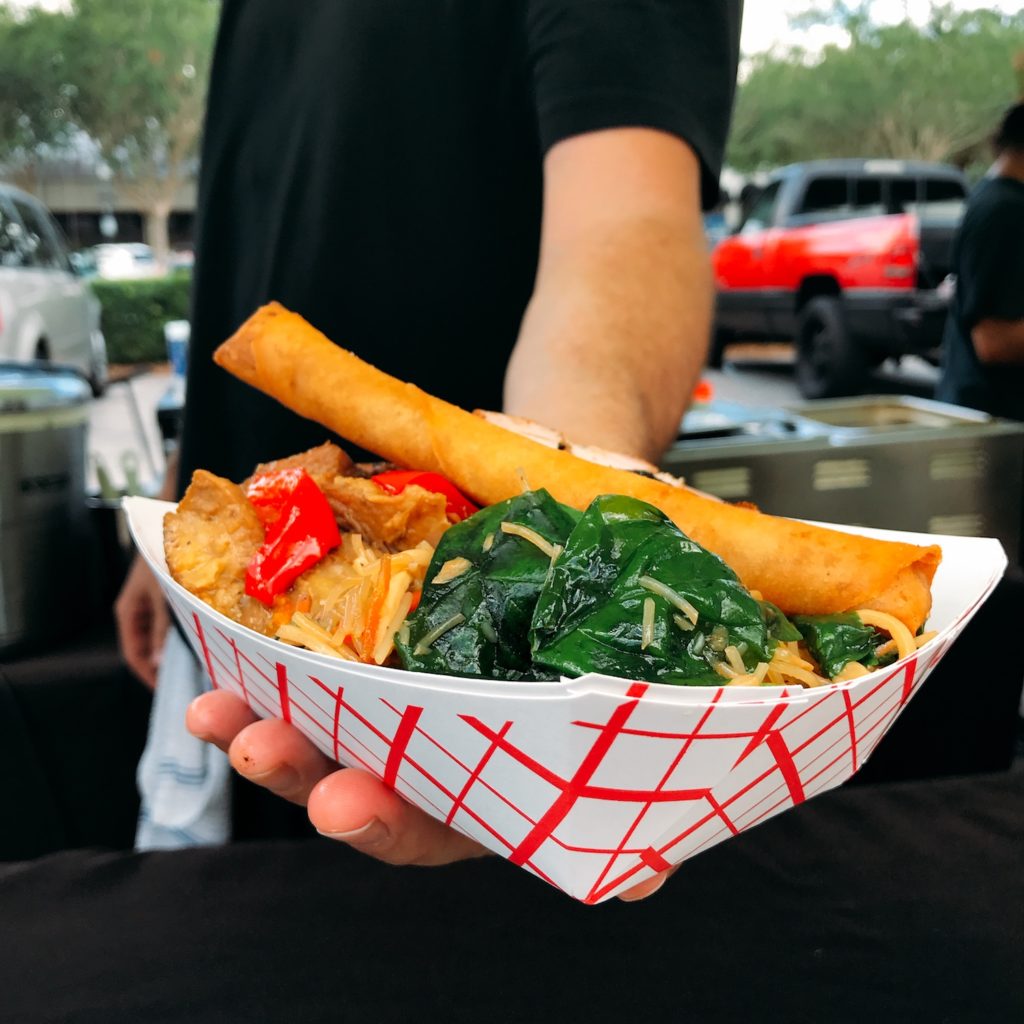 Pick up a gift for your guy
For the bearded man in your life, check out Brott's Beard Care. All of his products are handmade in Winter Garden. Everything is done in small batches and is 100 percent natural. If you can't wait for the market, he sells everything online and offers free shipping.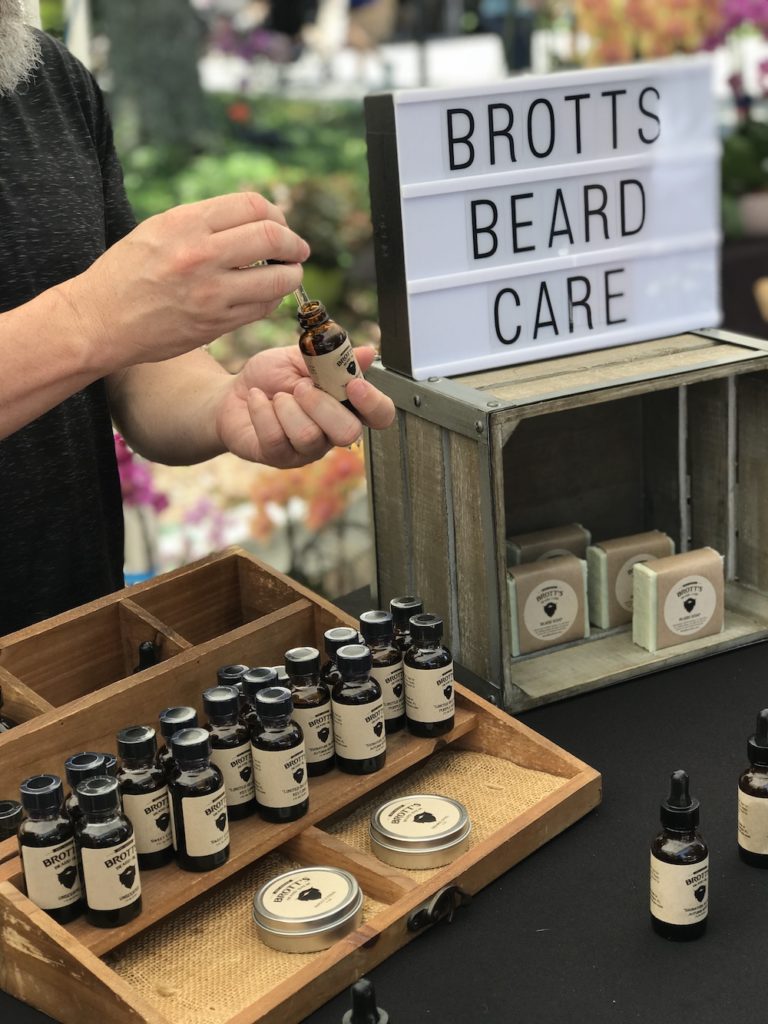 This list is just scratching the surface when it comes to this amazing market. Be sure to visit and support all of the local vendors, and share your favorites with us in the comments below. When the market is over, take a stroll around historic downtown Winter Garden to enjoy all that this town has to offer. Now get to shopping!
About the Author
Stephanie Machado is a Winter Garden local who is a self proclaimed foodie, dog lover and educator. She loves a good book and strong coffee. You can follow her adventures on Instagram @givethatgirlasnack.
All images by Stephanie Machado unless otherwise noted
Feature image by Winter Garden Farmer's Market
---
Share this post
---
---
---
0 comments