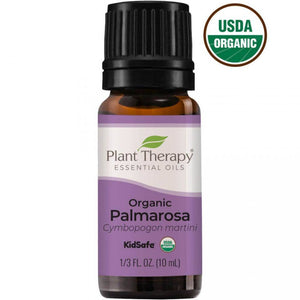 Palmarosa Organic Essential Oil
Organic Palmarosa has a soft, sweet floral scent and is often diffused to freshen up and sanitize the air. It is also considered to be an excellent skin-balancing oil for all skin types. It is a marvelous oil for supporting digestive health.
Organic Palmarosa is also viewed as helpful in uplifting and steadying the emotions. It is a wonderful oil to consider pulling out of the oil box when seasonal illness strikes.